---
Wireless Knockdown System
Provides wireless communication from a Horizon PTS to an existing signal system, enabling the Horizon PTS to become part of the existing traffic control signal network.
---
Provides wireless communication with traffic signal controllers
The Wireless Knockdown System allows a Horizon Signal to be connected to and operated by a standard street corner controller. This add-on component allows for quick and easy signal substituion in the event of a knockdown, relocation, or traffic pattern reconfiguration.
Connections between the two systems can be made easily, with the system being operational within 30 minutes. Once the connection is established, the Horizon Signal is controlled by the existing cabinet's Control Unit.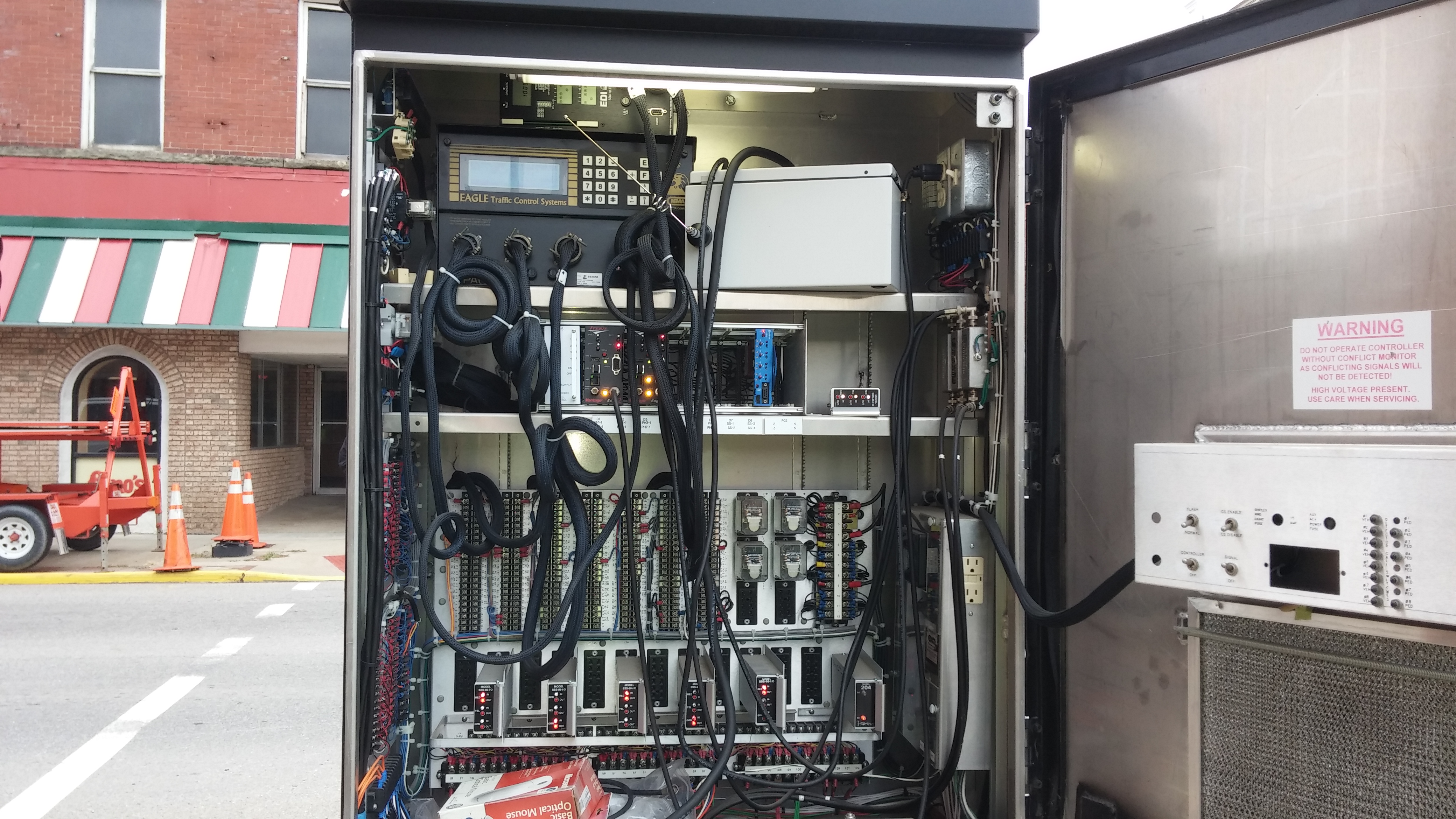 ---
The Wireless Interface System has been engineered to operate with all standard NEMA compliant traffic controllers. Separate transceiver modules are connected to the existing cabinet and the Horizon Portable Traffic Signal.
The Horizon signal transmits its status and information back to the cabinet in real-time, allowing it to be fully monitored via the cabinet's Malfunction Management Unit. The Wireless Knockdown System has a range of up to ¼ mile.