Engineered for the most demanding applications, The SQ3TS Portable Traffic Signal is the global standard in work zone ready portable traffic signal systems.
---
Engineered for most any application, The SQ3TS Portable Traffic Signal is the global standard in work zone ready portable traffic signal systems.
---
SQ3TS Portable Traffic Signal
NEMA Type TR1
The SQ3TS Trailer-Mounted PTS is the most dynamic and dependable signal available today. With an industry-leading 100-mph wind load, and a 25-year design life, the SQ3TS Portable Traffic Signal is the temporary traffic control workhorse that you can rely on year after year.
From a simple one-lane bridge repair project, to complete intersection control, the SQ3TS System has you covered, under even the most demanding conditions.
Horizon Signal has engineered a wide range of modular add-on components to allow the SQ3TS to meet any project requirements. Have a unique application? Our team of experts will work with you to develop a solution that fits your specific needs.
The SQ3TS can be adapted to wirelessly interface with portable message signs, smart work zones, and even permanent intersections. Thinking outside the box is what we do best.
The SQ3TS is the most durable PTS in the industry. With 100 mph wind loads, and a 25-year design life, no other PTS comes close.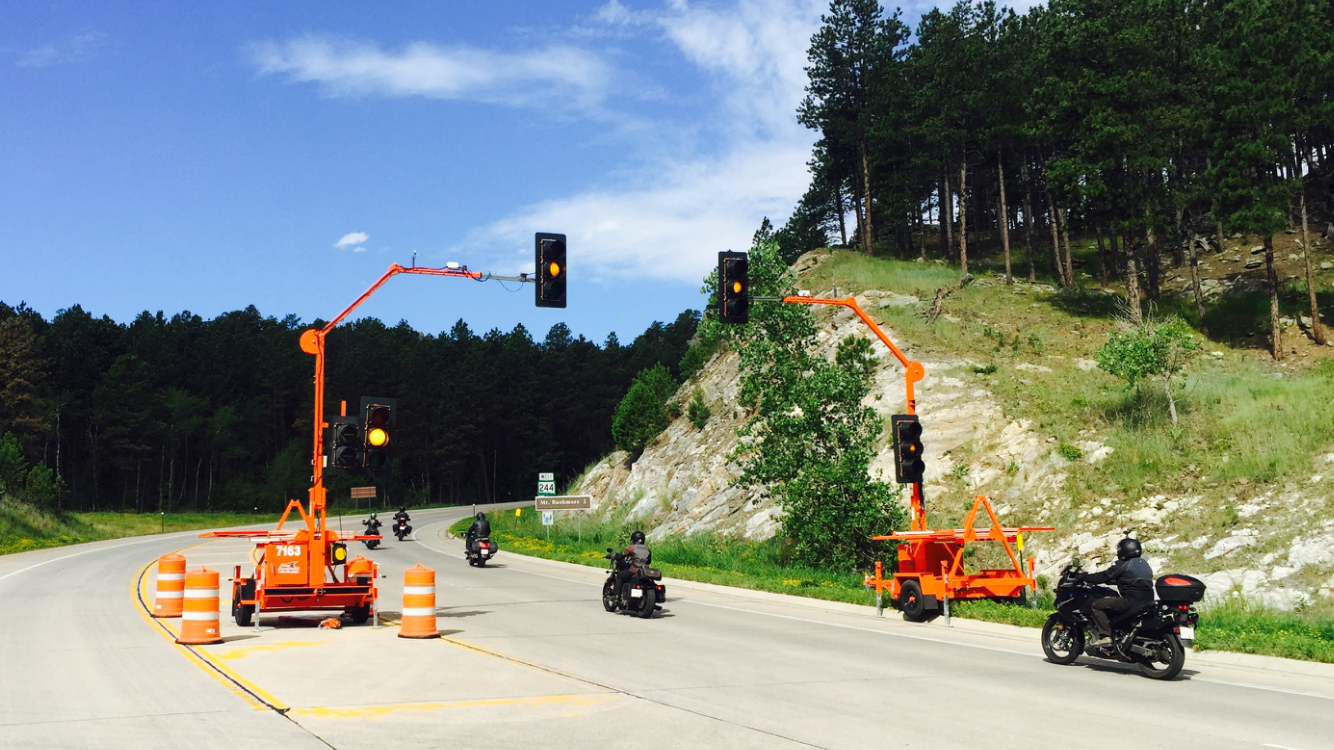 FEATURED CASE STUDY
Sturgis Motorcycle Rally Traffic Control Plan prepares town for 1000% Growth 25 YEAR DESIGN LIFE
The SQ3TS trailer is built with only the highest-quality materials to ensure your signals function at the highest level year after year.  No other PTS comes close.
100 MPH WIND LOAD
Independent 3rd-party analyses have concluded that the SQ3TS can withstand sustained winds of 100 MPH, and gusts of 110 MPH.
10 YEAR STRUCTURAL WARRANTY
The SQ3TS comes backed by an industry-leading 10-year structural warranty.
DUAL-PROCESSOR MMS
Each Horizon PTS features the built-in redundancy of TWO conflict monitors -- the most secure system in the industry.
LIFTING RING
Facilitates placement of the SQ3TS behind guardrail, fences, barriers, or other work zone obstacles
HYDRAULIC LIFTING SYSTEM
Simple pushbutton activation lifts the overhead mast arm into the operating position with no failure-prone cables or winches.
(16) 6-VOLT BATTERIES STANDARD
30+ days of runtime on every SQ3TS system
520 WATTS SOLAR
Lay-flat solar panels aid in achieving our high wind load ratings, and also help prevent theft or vandalism.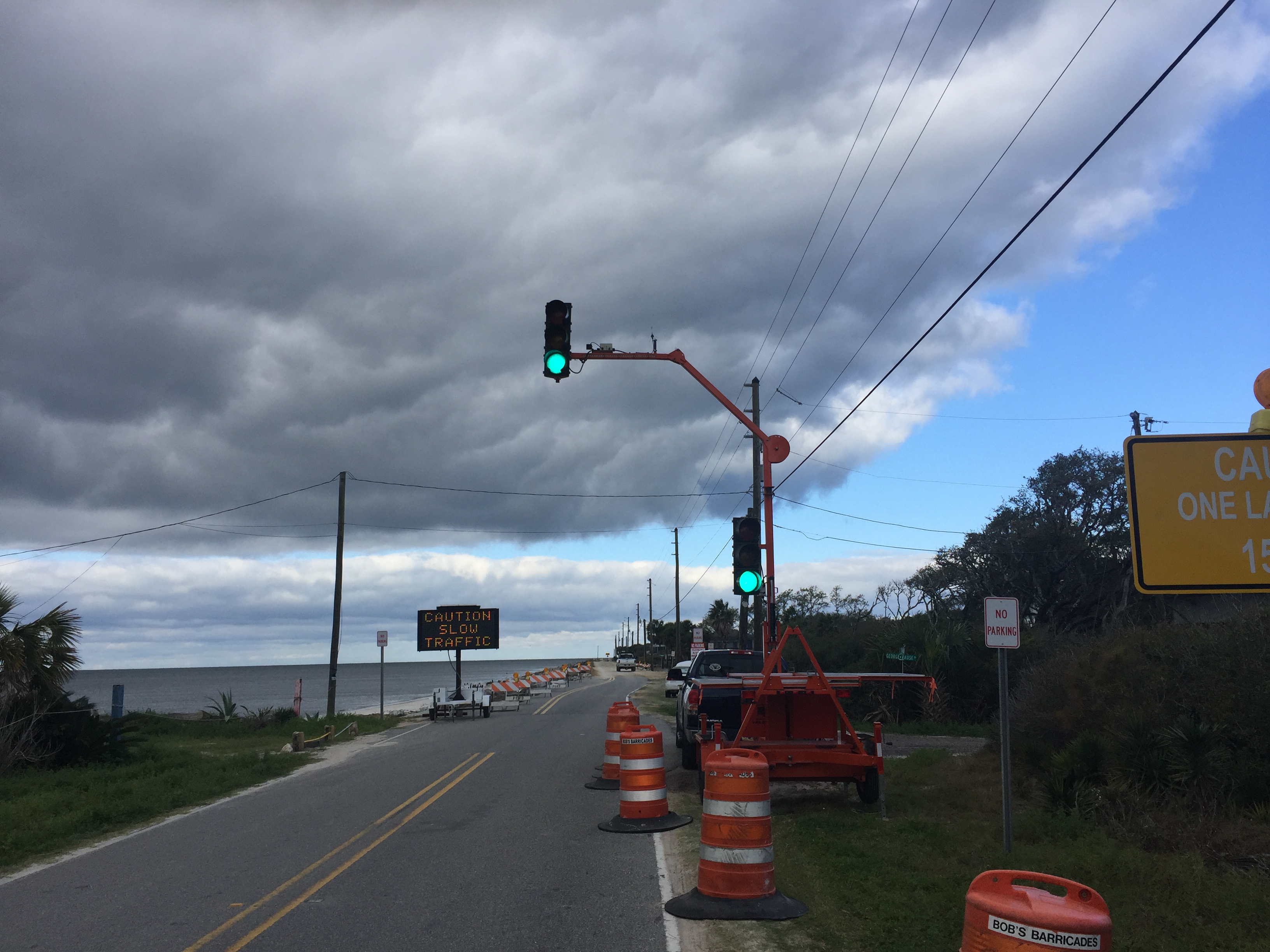 FEATURED TESTIMONIAL
I love these signals. I will never flag again.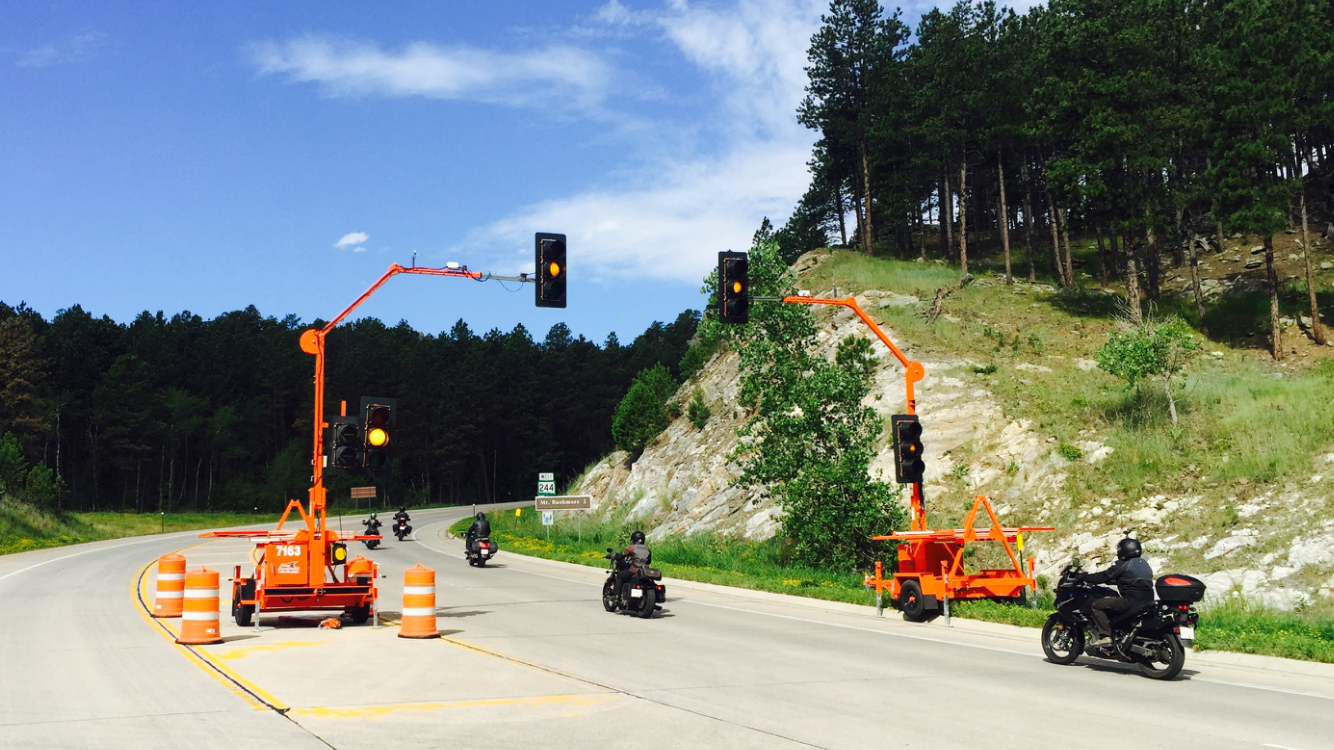 SQ3TS PORTABLE TRAFFIC SIGNAL
The world's leading PTS System.
One of our Regional Representatives will reach out to provide pricing and availability.
Sign up for our newsletter to learn about the latest innovations form Horizon Signal.
Input your text here! The text element is intended for longform copy that could potentially include multiple paragraphs.